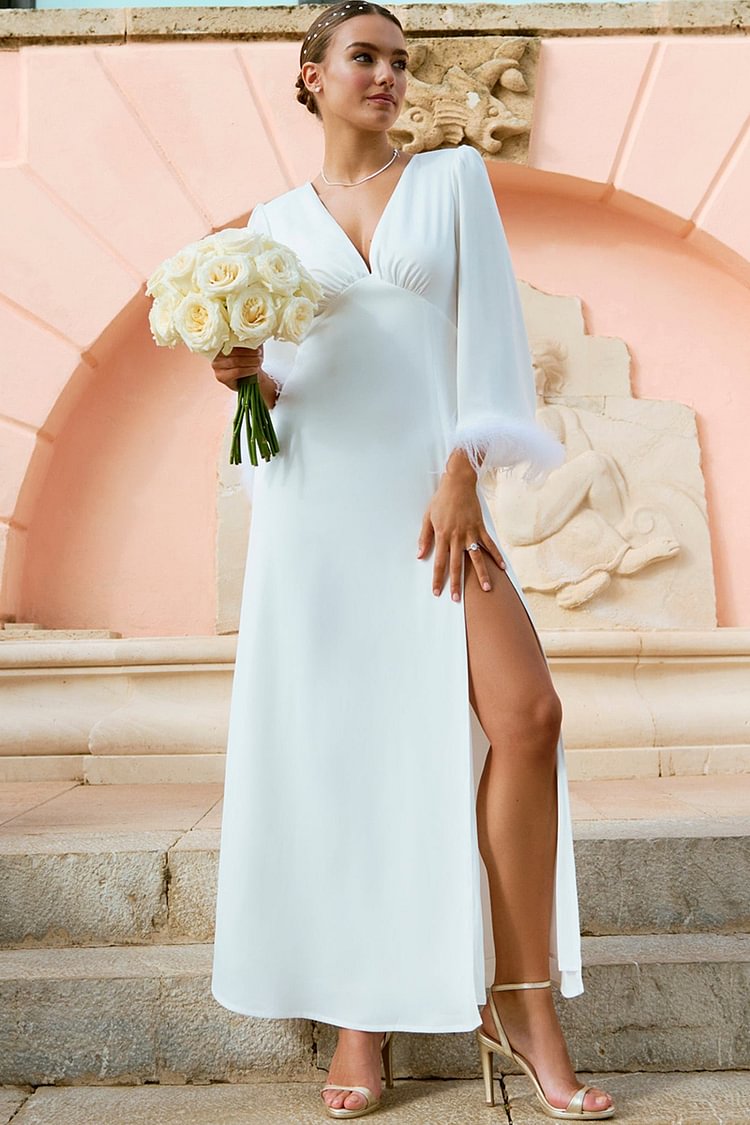 Flared midi dress with front opening, V-neck and matching feather detail on the sleeves.
98% polyester, 2% elastane.
Machine wash max. 30ºC. Short spin. Do not use dryer. Let it dry on a hanger and your garment will be perfect. You will not need an iron. If you still want to iron it, let it be less than 110º and better not do it directly on the fabric.